Former Parliamentary Librarian
Francis Aubrey Hardy
Parliamentary Librarian 1944 – 1959
Francis Aubrey Hardy was hired by the Library of Parliament after serving in the Canadian Expeditionary Force's 2nd Division Cyclists during the First World War. A trained librarian, Mr. Hardy began working for the Library in 1919 and quickly became the right-hand man to Parliamentary Librarian Martin Burrell.
Born in Aldershot, England, Mr. Hardy was educated at Dalhousie University, Nova Scotia. He stayed in Ottawa after retiring and passed away in 1969.
Noteworthy
Mr. Hardy was the Parliamentary Librarian when Newfoundland (now Newfoundland and Labrador) joined Confederation in 1949.
< Predecessor
Successor >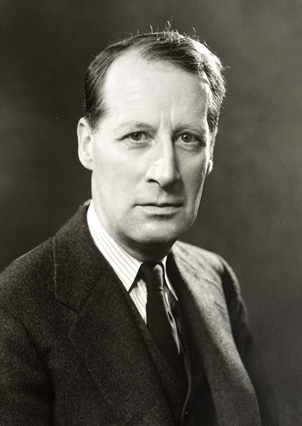 Hometown
Aldershot, England
Professional Background
Librarian
Prime Ministers During Service
Rt. Hon. John Diefenbaker
Rt. Hon. Louis St-Laurent
Rt. Hon. William Lyon Mackenzie King