Former Parliamentary Librarian
Martin Burrell
Parliamentary Librarian 1920 – 1938
Martin Burrell is the only former member of Parliament to serve as Parliamentary Librarian. As the member for Yale–Cariboo, British Columbia, from 1908 to 1920, Mr. Burrell held a number of Cabinet posts, including Minister of Agriculture (1911–1917), Secretary of State (1917–1919), and Minister of Customs and Inland Revenue (1919–1920). He was also badly injured in the fire that destroyed the Centre Block of Parliament in February 1916.
Born in Faringdon, Berkshire, England, Mr. Burrell was educated at St. John's College, Hurstpierpoint, England. He served as Parliamentary Librarian until his death in 1938.
Noteworthy
Mr. Burrell died in office in 1938 and was not replaced until 1944. As General Librarian at the time of Mr. Burrell's death, Félix Desrochers became the de facto Parliamentary Librarian during the intervening six years.
(NOTE: At the time, the two most senior officers of the Library of Parliament were the Parliamentary Librarian and the General Librarian. Each had equal powers relating to the control and management of the Library, as per the Library of Parliament Act.)
< Predecessor
Successor >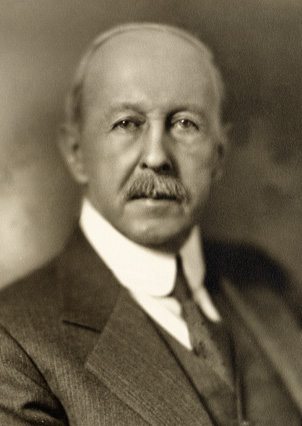 Hometown
Faringdon, England
Professional Background
Editor, member of Parliament and author
Prime Ministers During Service
Rt. Hon. Richard Bedford Bennett
Rt. Hon. William Lyon Mackenzie King
Rt. Hon Arthur Meighen